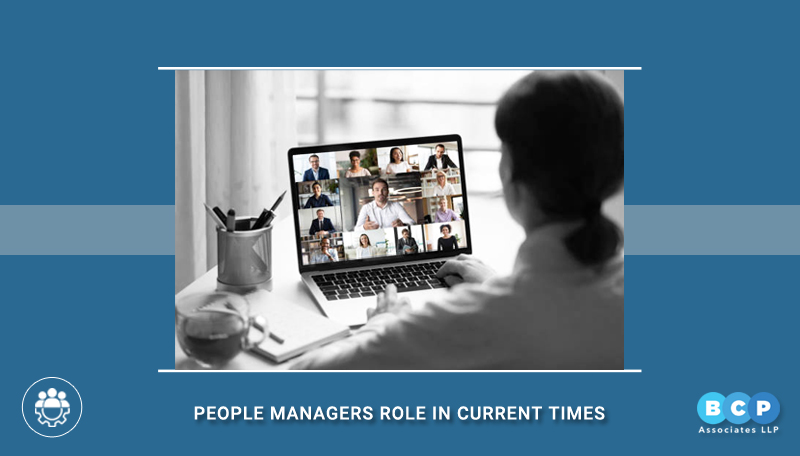 Perhaps the greatest asset an organization has is its people. Empowered, driven and satisfied employees, not only boost productivity but help the company push the boundaries in the market.
Who is a People Manager?
A People Manager is a person who not only manages people at work, but facilitates, mentors, coaches, advises and connects. Let us explain how. A typical People Manager would lead a team or department with direct reportees. This scenario involves meetings of various kinds, where issues are resolved or ideas and challenges are discussed, entailing a lot of inter-personal interactions. The manager thus is privy to the exchange of verbal and nonverbal cues that indicate the patterns and flow of the conversation. With a little intuition, the Manager can transform and inspire team members to perform their best and not just meet the team and organization's goals.
However, this role requires a little adjustment and fine-tuning in the way that Managers may have dealt with issues in the past. This calls for a need to reorient themselves.
Flexibility, adaptability, displaying empathy and creativity are the new essential skills that are expected of people managers in the current fast-paced and challenging times.
In order to rise to the changing complex requirements of the new age work force, People Managers require the skills outlined below.
Being empathetic and emotional:
Being the first point of contact, managers are expected to extend empathy to employees. The unbiased ability to step into the shoes of another person is the key ask, with an aim to understand their implicit feelings and lend support to their viewpoints.
Being communicative and transparent:   
As People Managers, the ability to communicate is an essential skill. Given the current sensitive times, People Managers are required to constantly apply and prove their communication prowess for conflict negotiation or employee motivation. They must communicate transparently and frequently.  Doing so will reduce the fear and ambiguity that may exist in the minds of team members. Essentially what team members expect is timely, transparent, and crisp communication.
 Being flexible and inclusive:
Data suggests that one out of three employees are experiencing emotional distress during this pandemic. While some are suffering from the illness themselves, others are caregivers for family members. Some unfortunate few have lost people close to them. These are unprecedented times.
Yet, the work must go on. Employees are still required to negotiate around the immense personal challenges and focus on assigned work. People Managers need to be flexible and extend empathy, to overcome stress and at times, maybe even don the hat of a counsellor.
Flexibility in re-assigning the work to another team member, gives more lead time to complete the assigned task and prioritize critical tasks. Being inclusive, understanding the core problem and focusing on a collaborative solution-oriented mindset will render them effective.
Instilling optimism and creating support systems:  
As a manager, one must remain optimistic and transfer the sentiment across the team.  The need of the hour is a culture where all team members can not only feel free to communicate, but also feel supported in facing any challenges in their path. A key tenet is the ability to think practically and implement positive solutions.
Proactive in remote management and setting realistic objectives:
Managing a team remotely is a humungous challenge, and People Managers need to reorient themselves to do this. Not all team members think alike. It is likely that their work style and output might greatly differ. Hence, as a People Manager, one needs to understand each team member's strengths and weaknesses and assign work accordingly. Collaborative working and remote working are here to stay. As a manager it is imperative that each one adopts mechanisms to suit individual requirements.
As a People Manager, one is expected to take on the role of taking care of the diverse needs of the team. This leads to potentially stressful situations with the onus for solutions on the Manager. Taking accountability means stretched beyond normal limitations, and therefore warrants self-care. There is a strong need to manage one's own stress levels first and optimize one's health. Only then, a manager will be in a position to impact and influence the team.
TR Harish, Head -People Strategy
Nija V, Sr. HR Manager